The Spunky Monkey is our on-site bar and grill that is open to the public at large! Formerly the Green Flash Bar & Grill, the Spunky Monkey overlooks the ocean and has steps leading its way to our infinity pool. With drink specials and island festivities, there is always something to do at the Spunky Monkey from watching the green flash at sunset to live music or fire shows! The Spunky Monkey's kitchen is open daily from 12 pm - 9:00 pm and serves great island-style dishes and appetizers with vegetarian options. As Lands End is such a short walk away from West End, the Spunky Monkey is our haven and we try to cater to our guests in all ways possible, but the dining possibilities are endless!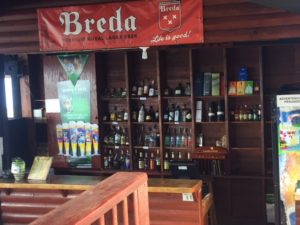 The Mermaids Cove Restaurant and Lounge was inspired by a mermaid sighting on Lands End! We are still developing the concept for the Mermaid Lounge and are aiming for a fine dining and event atmosphere where guests can relax over a candlelight dinner with a bottle of champagne or wine. The Lounge is currently open, but our fine dining menu and the wine list is still being conducted. However, we encourage guests to enjoy our lounge area as we continue our quest inspired by the fantastic mermaid sighting at Lands End!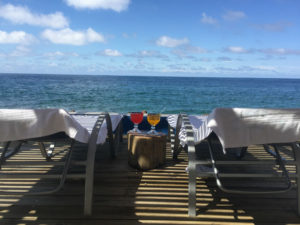 Enjoy a cold brew or a nice swim in our infinity pool that overlooks the ocean. There is no time the pool closes!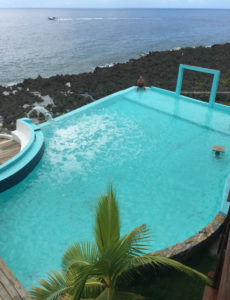 Roatan is a land of beauty, and its wildlife is even more spectacular! In 2007, Lands End began raising deer that had nestled on our property grounds and are proud to announce they are part of the Lands End Family! We can beam with pride as proud parents, but our deer are one of our most beloved guest features! If you would like to sponsor one of our deer, your contribution would be greatly appreciated! Currently, we have 11 deer that we are responsible for raising but would like to start releasing into a controlled wildlife environment. As they are part of our family, we want to ensure that there is a safe habitat for them and train them back into the wild where they can be healthy and free!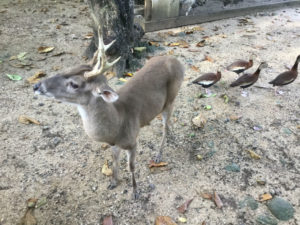 At Lands End, we are determined to preserving the ecosystem and pride ourselves in naturalistic techniques to keep Roatan beautiful! We hope you enjoy our grounds and have worked very hard to make it uniquely beautiful and natural for our guests and Roatan vegetation!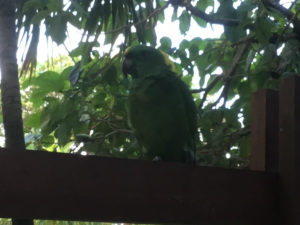 With the largest coral reef in the Caribbean and the second largest coral reef in the world, Roatan is a paradise of sandy beaches and amazing snorkel spots. At Lands End, you are only walking distance away for crisp golden sand and we have a secret spot for snorkelers right on the edge of our property that is truly an amazing treat for your eyes to see!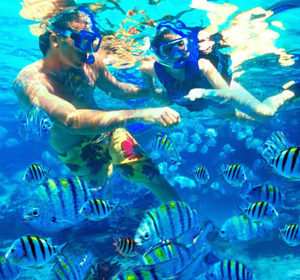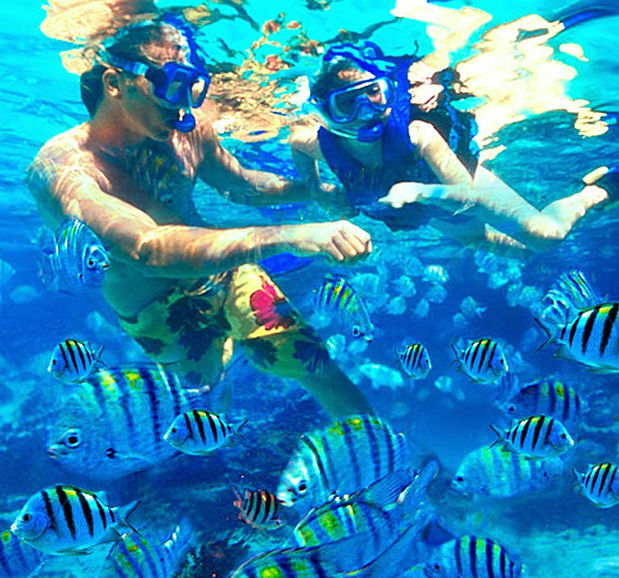 We have been voted the best place on Roatan to park in your hammock! Some patio's and balconies have hammocks, our pier is also perfect for setting up shop, popping open a book, and relaxing in the Caribbean sun. We also have made our grands as tranquil as possible with lounge chairs and many other ways for you to kick back and just relax!
Lands End is one of the most beautiful places on earth to view the sunsets in the sky. One of the most beautiful and enchanting parts of your stay with us will also be at the day's end when you can kick back and watch the sunset and the moon rise as it is one of the most breath-taking experiences you will ever remember.